CASPER, Wyo.– Casper Fire-EMS engineer Dane Andersen says he wasn't necessarily the archetype of a future firefighter growing up.
"Usually most firefighters are big athletes and stuff like that," he said. "I wasn't. I was a band geek who became a firefighter.
Andersen played saxophone in a high school band, but left it behind as he pursued his career as a firefighter. However, shortly after joining Casper's fire crews in 2013, he was approached with a way to tap into his musical past.
"I was approached by band members who said, 'Hey, rumor has it you have some musical background. ""
The group was the Casper Professional Firefighters Pipes and Drums, which had just started and needed new members.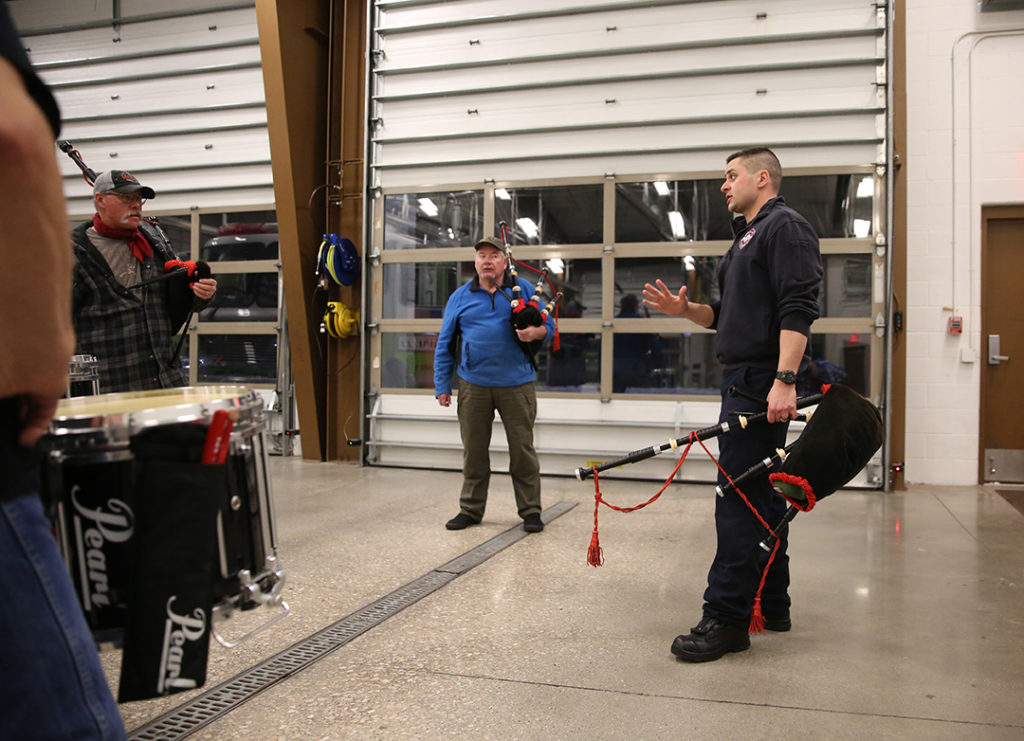 Andersen was intrigued by the bagpipes and quickly embarked on what he calls the "arduous journey" to make them work, which involves maintaining air pressure in the bag to maintain the familiar "drone" sound while performing complex finger movements on the chanter. to create the melody. "It's not easy," he said.
The Professional Firefighters Pipes and Drums of Casper prepare to perform on the fifth annual St. Patrick's Day pub crawl this Saturday in Casper, which also marks the band's 10th anniversary.
"It's a mix of traditional bagpipe music and also some contemporary tunes," Andersen said. "It's primarily a celebration of the holidays, but it's also our main fundraiser for the year."
The group is entirely self-funded, he said. "Everything you see and hear, from the uniforms to our instruments, is all funded by donations and straight out of our own pockets."
In addition to practicing solo, members also come together to practice in groups whenever possible. It's a "gathering of cats" situation, given the firefighters' schedules. It is not uncommon for rehearsals to be cut short or reduced when calls come in.
Currently, the group has 11 members, consisting of six pipers and five drummers. The band's drum section consists of three snare drummers, a thriving tenor drummer and a bass drummer who "will absolutely shake the pictures off your walls," Andersen said.
This weekend's event is a party, but often the group is called to much more solemn work.
"Funeral services certainly evoke a lot of strong emotions," he said. "We're very focused on making sure we sound absolutely the best we can during these times, to set the right tone and make sure the person is honored as they deserve."
The pub crawl involves eight stops at different locations on Saturday, starting at noon at David Street Station and ending at Gruner Brothers Brewing Co. at 7 p.m. at the event.
"It's definitely worth it," he said.
---
The 5th Annual St. Patrick's Day Pub Crawl with the Pipes and Drums of Casper's Professional Firefighters takes place on Saturday March 19, starting at midday at David Street Station before traveling to various breweries and bars in Casper. A full calendar and options to contribute, can be found here on their Facebook page.